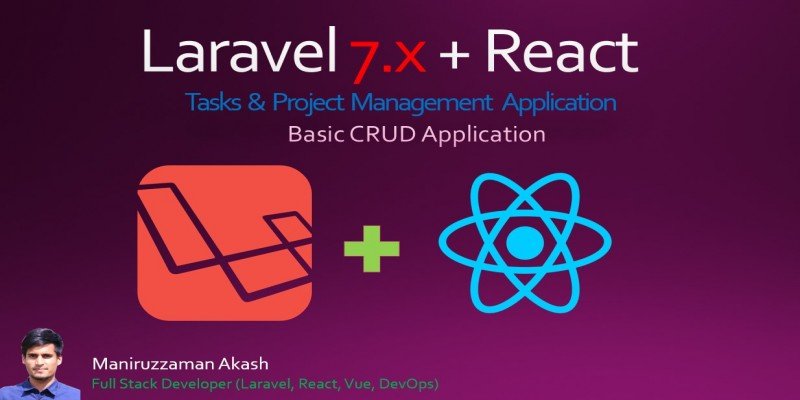 #1 Laravel First Component Run with React
সবাইকে লারাভেল এবং রিএক্ট এর বাংলা ভিডিও টিউটোরিয়ালে স্বাগতম।
আমাদের এই প্রজেক্টে আমি আপনাদেরকে লারাভেল-React এর বেসিক একটা টাস্ক ম্যানেজমেন্ট এপ্লিকেশন ডেভেলপ করে দেখাব।
Laravel React Basic CRUD Application Task Project Management Bangla Video Tutorial.
পর্ব ১ -
১) লারাভেল প্রজেক্ট সেটাপ
২) লারাভেল প্রজেক্টে React ইন্সটলেশন
৩) আমাদের প্রথম কম্পোনেন্ট রান করা।
Source Code #Day 1
https://github.com/ManiruzzamanAkash/Laravel-React-Task-Management/tree/Day1
Donate Me at Patreon -
https://www.patreon.com/maniruzzaman
Laravel and React JS Bangla Video Tutorials. Anyone looking for Laravel integrated with React JS Videos, this is a complete Series of Laravel and React JS in Bangla.
This is a simple project management application using Laravel and React. Tutorials are in Bangla, so Laravel and React learning curbe will increase a lot.
So, please check this laravel and react full project bangla video tutorial.